Nice to meet you! We are Rémy, Esther en Samuel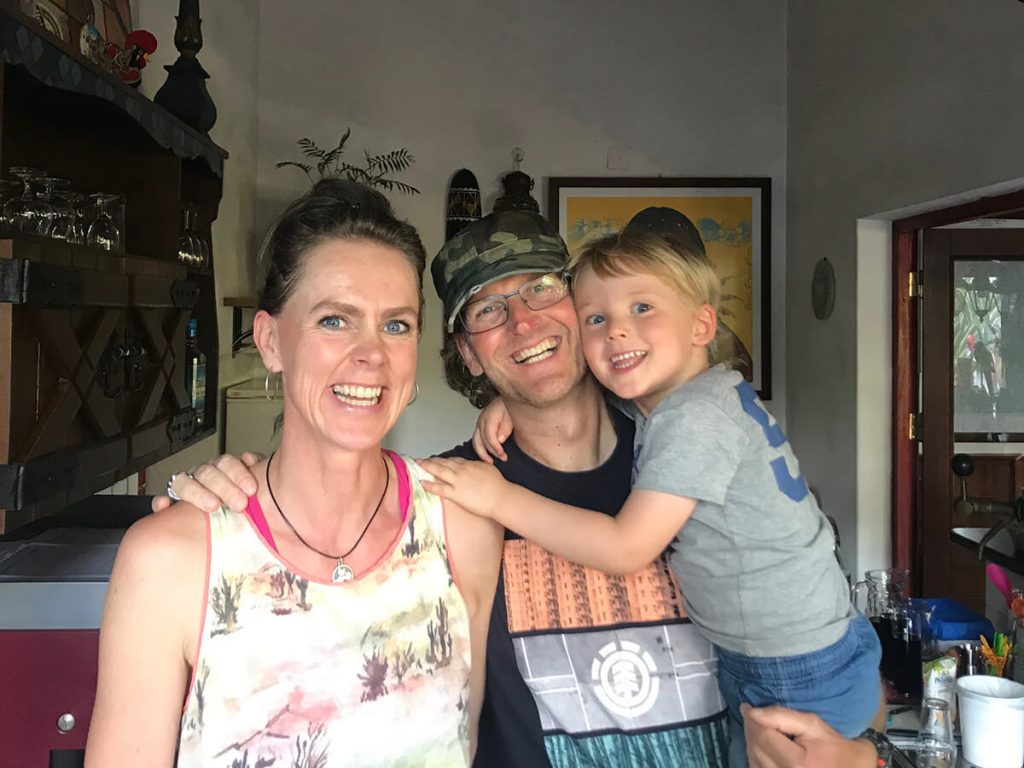 Welcome! We are Rémy, Esther and Samuel and very proud to present ourselves as the owners of Camping Pelinos!
During our entire lives we have been looking for a sunny place where we could live our dream and make a living at the same time. Far away from traffic jams and close to nature.
For years we traveled the world with our back packs to Thailand, Panama, Laos, Costa Rica and many more… but we never felt the perfect match.
In the summer of 2010 we decided to give it one last chance. We bought a camper and planned a trip around Europe. All the way from Amsterdam to the most southern point of Spain and follow the coast back to Italy, Greece, Albania and Croatia. At least that was our intention…
But then we discovered this gorgeous green oasis named Camping Pelinos. From the first time we entered the lush tropical campsite we knew we had finally found our little paradise and we never left…
Camping Pelinos already exists for more then 25 years. We are the third generation of owners and we are very happy to keep the legend alive. Our philosophy is "Live your dream and don't dream your life'. Now we found the place of our dreams but can you find us? See you soon!
Let's get to know each other!?